Afterschool Care with Kowalah
One of the most common requests at Kowalah is for regular afterschool care and in this blog post we want to explain how the service works, and answer some of questions we often get asked.
So what is afterschool care?
Today it is increasingly common that both parents work, and continue to do so as the children progress through school.  If only school and your job finished at the same time and at the same location each day - but that is never the case.  Depending on a number of factors including whether you are at a state or independent school and the length of your commute, there can often be a gap of up to three or four hours between when your children finish school and when you can be back at home to look after them.
What are the options?
Parents have got a number of options, and each have their own pros and cons.
Childminder
An Ofsted registered childminder looks after children in their own home.  They will typically pick children up from school (often looking after a number of children from the same school for simplicity).  Childminders can care for up to 6 children under 8 years old.  Of these typically no more than 3 can be between the ages of birth and 31st August after their 5th birthday.
Pros - Childminders can be very cost effective - around £61.17 per week (£4.08 per hour) in the South West in the latest Family and Childcare Trust report.
Cons - Childminders are looking for consistency - they want a space filled five days a week and confirmed well in advance.  If your job schedule is flexible and can change at relatively short notice they may not be a fit.  Childminders look after multiple children in their own home, so if you want 121 care this may not be a good fit - a childminder can't take your child to an after school swimming club or dance class.  As childminders are restricted in the number of children they can care for, most are often booked up and it can be hard to get a place.
Nanny or Au-Pair
For those with multiple children or those that had additional support in the early days, the continuation of a nanny or au-pair can often fit the bill.
Pros - The nanny is always on hand, and dedicated to you, so flexible around changing school timings and afterschool clubs.  The nanny will likely have their own car or be insured on yours so can easily do school pick ups.  Afterschool help happens in your own home so its easy for homework to get completed, supper eaten and bath time started.
Cons - A nanny is considered an employee and is therefore subject to formal payroll with tax, national insurance and pension deductions.  A nanny tends to be employed full-time, and as older children spend their day at school the nanny is required to do less and less each day - making this a potentially costly option.  The average live out nanny salary is £10.18 per hour (£26,945 per annum) in the South West according to the latest Nannytax Survey.
How can Kowalah help?
Kowalah helps parents by providing you with regular afterschool care, delivered in your own home, by a selection of our interviewed and reference checked Kowalahs.  We can give you the flexibility of your own nanny but only paying for what you use like a childminder.  We can give you care in your own home like a nanny would, but without the need to handle payroll and tax.
Making a booking
Your requirements are likely to be highly specific, so email us at help@kowalah.com with an overview of what you need:
Regular days each week or variable?

Different times each day?

Term time or holidays differ?

School pick ups required?

Taking to a friend's party before home?
We will then run a request through the Kowalah platform on your behalf and come back to you, typically within 24 hours with a number of possibilities.  Often this will be a mix of a couple of Kowalahs that can cover your bookings - but we'll endeavour to find a Kowalah that can do all or the majority of your bookings to give your children consistency.  You can review their profiles, look at their photos, read reviews from previous parents and confirm how you wish to proceed.
Why do we recommend multiple Kowalahs?
We provide you with multiple Kowalahs for two reasons:
We believe that giving children the opportunity to spend time with multiple Kowalahs gives them a better experience - it keeps them interested, it makes afterschool more enjoyable - one Kowalah likes playing Uno, one drives a cool car, one likes singing - A Kowalah experience should be fun for the kids - not mundane.
By using multiple Kowalahs you are not employing a nanny.  The definition is not watertight, but a nanny is considered employed if they work a set number of hours, they can be told when and where to work, they work for the same family for the majority of their earnings.  Kowalahs on the other hand can agree to accept (or decline) specific jobs and regularly work for a number of families and are therefore self-employed.  This removes you from the burden of setting up formal payroll with HMRC.
Are the Kowalahs Ofsted registered?
As the Kowalahs are looking after your children in your own home they do not need to be Ofsted registered.  When Ofsted inspect a childminder they are typically looking at the safety of that childminder's home and anyone else that might live there.  You can see the exemption listed in this Ofsted document - Section 8 covers providing care for children in their own home.
You can see that the Kowalahs you choose have a recent DBS on their profile, and any Kowalah that you request to do school pick ups will need to have business insurance on their car.
A typical booking
Before the booking we will have contacted the school with a photo of your Kowalah so they know who is doing pick up and what they look like (schools tell us they love this!).  Your Kowalah will arrive at your child's school - increasingly they will be wearing a Kowalah gilet or jacket like the one below to be clearly identifiable.  The Kowalah will start their timer in the Kowalah app when they arrive at school.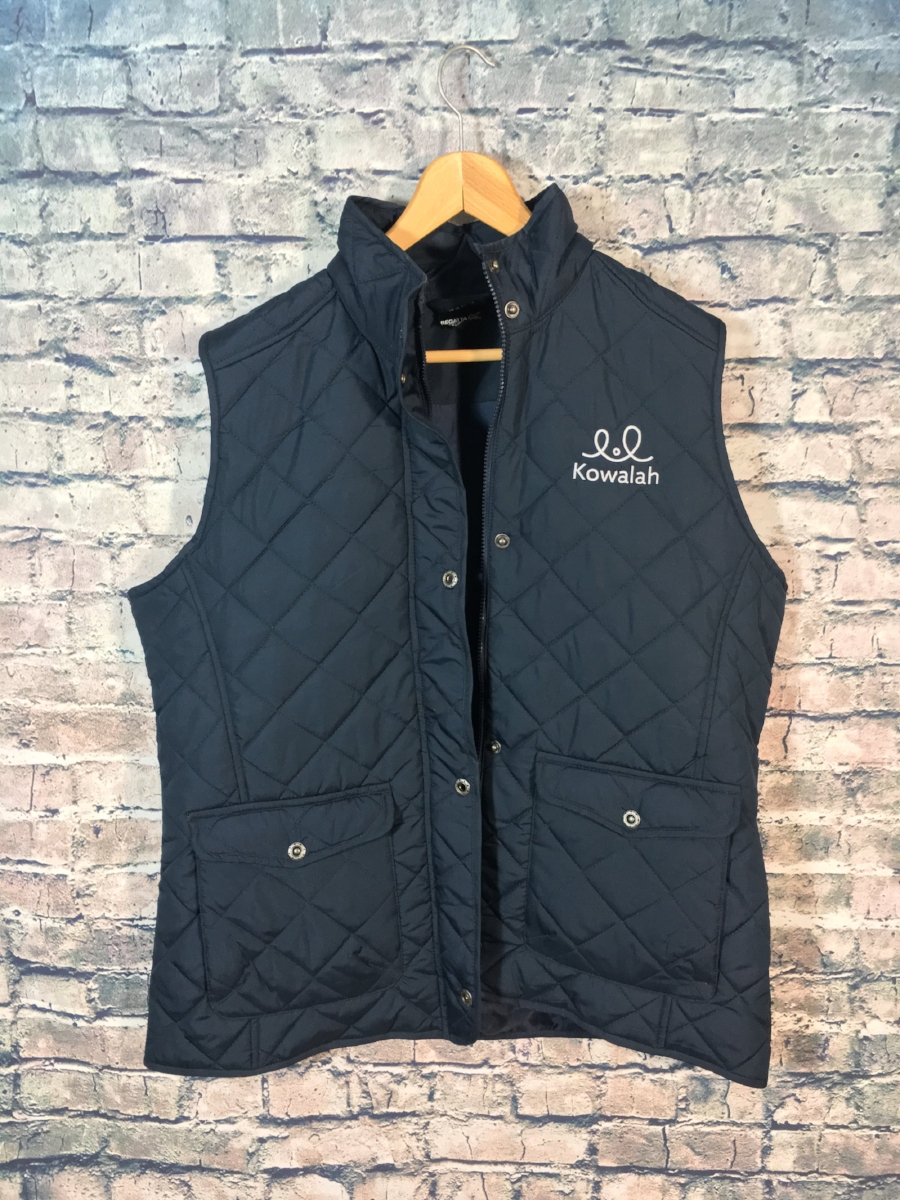 Helping schools to identify your Kowalah at pick up.
Your Kowalah will drive your children home, and then help them get stuck into homework, some fun activities, and help with an evening meal for the kids.  Depending on what time you get back the Kowalahs can start bath time and get them ready for bed.
When you return your Kowalah will stop their timer and you will automatically be charged for their time.  We have a minimum three hour booking to make it worth the Kowalah's time, so bear this in mind when booking short afterschool care sessions.
Do I have to have an iPhone?
As we handle all the booking requests ourselves you do not need to have an iPhone to use us for afterschool care.
Any questions then let us know!
We hope this blog post has helped you to understand more about the options for afterschool care and how Kowalah can provide you with flexibility and high quality support in your own home.  If you have any questions or would like to arrange a trial week just email us at help@kowalah.com.
About Kowalah
Kowalah is a mobile app delivering On Demand Childcare across the Cotswolds by connecting parents with local babysitters and providers of childcare. Parents are connected with up to 5 available Kowalahs in 15 minutes giving them speed and flexibility. All Kowalahs have been interviewed and referenced providing parents with peace of mind.